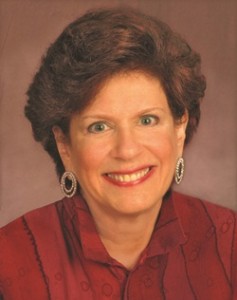 Helen Spielman is an acclaimed performance anxiety coach who has an international clientele and presents workshops for a diverse population of stage performers.  She is on the faculty of Wildacres Flute Retreat and the University of North Carolina Wellness Center where she teaches musicians, speakers, dancers, actors, business professionals, and athletes to perform with confidence, concentration, and consistency. Ms. Spielman has 30 years of experience in the fields of education, public speaking, and flute teaching, and is a nationally certified grief counselor. In July 2010 she was appointed as a Fulbright Senior Specialist.
Ms. Spielman synthesized her diverse backgrounds to encourage musicians to begin talking openly about performance anxiety and to learn how to perform confidently. Her work in the field of performance anxiety has been featured in Philadelphia Music Makers magazine, Flutewise magazine, The Flutist Quarterly, Pan (The Journal of the British Flute Society), Fluit (The Netherlands), Flote Aktuell (Germany), and Flute Focus. Ms. Spielman is a regular columnist for Flute Focus magazine, contributing the first and only column dedicated to performance anxiety in the flute world. Her additional articles about music making have been translated into four languages and published in Japan, Australia, Sweden, Great Britain, Poland, and the Netherlands, as well as in numerous publications in the US. Ms. Spielman is releasing her first book, A Flute in My Refrigerator: Celebrating a Life in Music in 2013.
Helen Spielman has presented workshops on performing confidently in Italy, South Africa, Canada, Spain, The Netherlands and England and in 2010 she was awarded a Fulbright-Hayes Travel Grant to teach at the Latin American Festival of the Flute in Honduras. She has presented her popular workshops at Yale University School of Music, University of Maryland, The Colburn School for the Performing Arts (Los Angeles), 92nd Street Y (New York), the National Flute Association (New York City, Chicago, Pittsburgh, Atlanta, Columbus, San Diego, Las Vegas, Kansas City, Ahaheim, Charlotte and Las Vegas), British Flute Society and Spanish National Flute Association International Conventions, at the Hamilton, New Zealand Flute Festival (via Skype), as well as countless other universities, conservatories, and music festivals. Ms. Spielman is a member of the National Flute Association, the British Flute Society, the Canadian Flute Association, and the Association of Flutists of Spain, and served on the Board of Directors of the Raleigh Area Flute Association.
From 1995 to 2005, Helen Spielman was the Assistant Manager for FLUTE, an Internet discussion group of 2,500 flutists from 45 countries. Her studio teaching career earned national attention with her innovative approach to music education, emphasizing the joy of music and its ability to enrich life.